The


KEY


Ceremony
A feisty film about a community garden
The Key Ceremony
PREMIERED AT THE BOWERY POETRY CLUB March 30, 2014, 12:30pm
By Jeffrey Cyphers Wright and Lili White and featuring dozens of artists, musicians, poets, politicians and gardeners including Colette, Lydia Cortes, Ford Crull, Steve Dalachinsky, Bob Holman, Jane LeCroy, Dorothea Lasky, Ron Kolm, Jesus-Papoleto Melendez, Yuko Otomo, Eung Ho Park, Judy Rifka, Hal Sirowitz, Susan Yung and many more.
This artsy documentary celebrates the group of poets, artists, musicians, activists and volunteers who coalesced around the monthly parties at Dias y Flores Community Garden on East 13th Street. At the same time it indicts the corrupt board members who evicted five members and stopped the gatherings.
Interviews with the legendary Bob Holman and activist/historian Benjamin Heim-Shepard add grace and gravitas. The score includes original music by City Keys, DJ Ming, Victor Weiss with Roger Manning and more. This movie is at once an homage to the freewheeling freedom that infuses the East village and an indictment of gentrification's bland tyranny.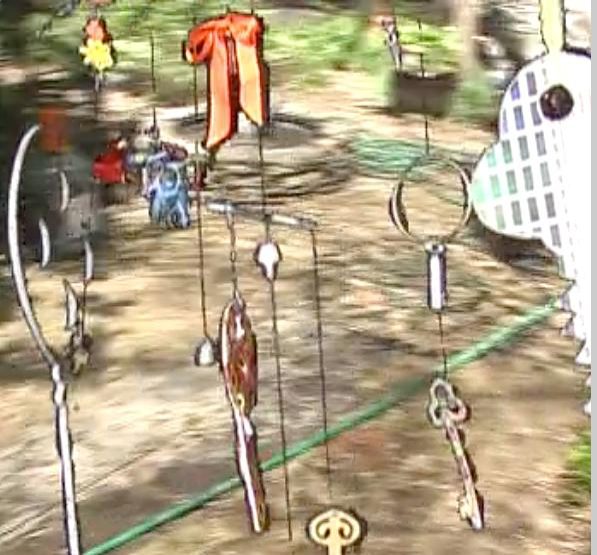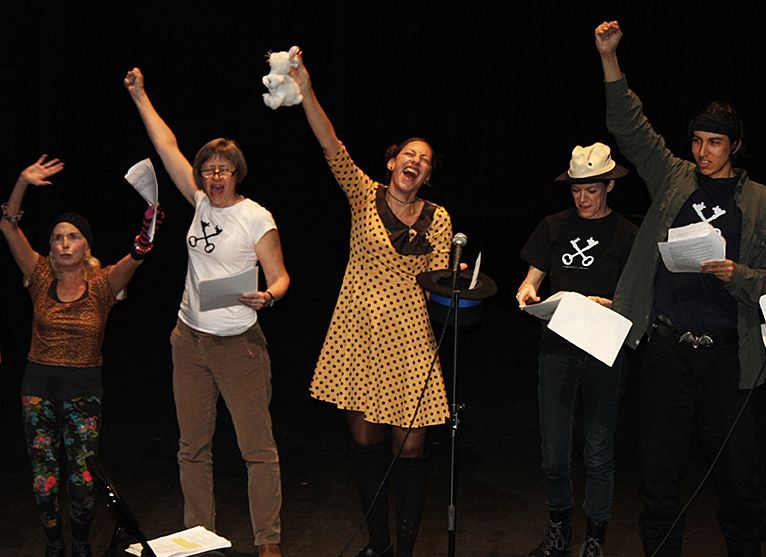 The back story
For a decade the garden hosted an event every single month. When 15-year garden member Jeff Wright questioned some board decisions that hadn't been approved of by the membership, he was censored with expletives in a letter from the board. When Wright tried to get term limits on the agenda, he was accused of subversive activity and ordered to surrender his key.
GreenThumb reinstated Wright but the board members promptly kicked him out again along with four other members. After several months, Roland Chouloute of GreenThumb wrote to Wright and told him he was being kicked out a second time — for pointing out board violations. People rallied and presented Wright with symbolic keys in solidarity. In all, 41 keys were given to Wright — coincidentally, one key for each of the 41 gardens in the East Village.
The Key Ceremony
BOWERY POETRY CLUB
308 Bowery, NYC
(Bleeker/Houston)
Sunday March 30, 2014
12:30 p.m., $6
info: covermag[at]yahoo.com